Billy Arbour
I have spent my entire career in the arts: from music to photography, from design to digital work. While on tours in the music industry, I would always have my camera with me to document my travels. After moving to Maui, I was looking for a new creative outlet and photography seemed to be a natural fit, with one of the world's most beautiful islands as my 'backyard'.
My natural interest in photography started me on the road to gaining further education at the University of Hawaii in a broad range of the arts, through classes in Photography, Art, Art History, 2D & 3D design, Microsoft Desktop Publishing, Dreamweaver, InDesign, Illustrator, Photoshop, and Lightroom. From there, I began my business called B A Photographic Design, and am a Photographer and an advertising designer. Following is a list of my recent work.
GRAPHIC DESIGN:
• Virginia Farm Bureau
• Long & Foster Real Estate Company
• KEOLA Magazine
• Upcountry Magazine
• Taste Of Maui Magazine
• Maui Times Weekly
• Maui Vision Magazine
• Whole Person Magazine
• Kihei Chiropractic Clinic
• Street Signage • Cards • Flyers • Posters
• South Maui Chiropractic Clinic
• Postcards • Business Cards
• Linda Lopez Massage • Promotional Materials.
• David & Phil Benoit CD Recording Labels
• DVD Labels & Jackets
PHOTOGRAPHY:
• Virginia Farm Bureau
• Weddings 2010-2013
• Maui Times Weekly
• Miss Maui Pageant 2010
• NCR Awards Ceremony 2013
• Maui County Fair 2009-2013
• Whale Day Parade 2009-2013
• Kihei Chiropractic Clinic • 3X2 Gallery Wraps
• Shutterstock Photographs and Backgrounds
PHOTOGRAPHY BOOKS:
• Look…Maui!
• Look…Ontario!
• Look…Le Papillion!
• Look…Fireworks!
• Look…Oregon!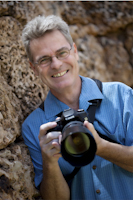 BA Photographic Design
808-874-5175
www.baphotographicdesign.com
info@www.baphotographicdesign.com